We provide the tools you need across all aspects of your practice from growing patient volumes to improving staff efficiency.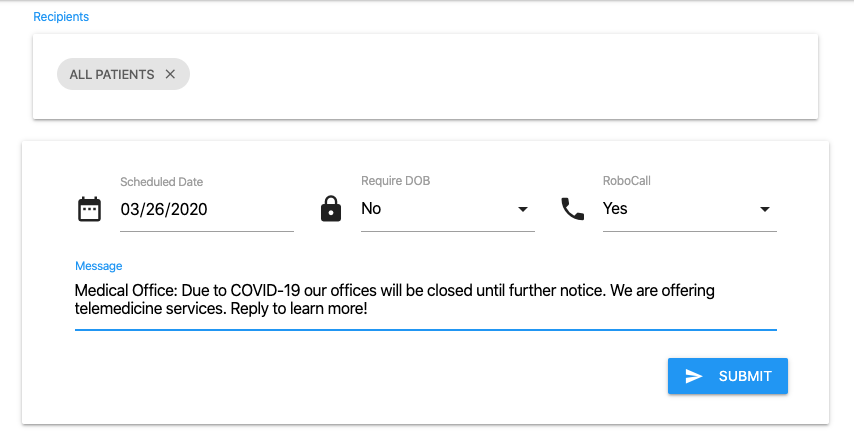 We make it easy for your staff to reach patients by text, which has quickly become the preferred method of communication.
SMS Messaging
You can communicate with your patients via text message using our easy to use web based software.
Broadcast Messaging
Sending a broadcast message is the most efficient way to reach multiple patients when needing to send a critical message.
Secure Messaging
Your patients can now securely chat with your staff in a HIPAA compliant manner allowing them to discuss symptoms, share pictures or submit forms.
Custom Messaging
Our Custom Messaging platform allows your office to automate ongoing message campaigns e.g., balance due, due for follow-up appointment etc… Signal Health integrates with your EHR to automate these campaigns saving the front office staff hours of work every week.