Automating appointment reminders can save your staff hours every week. Our appointment reminders help your staff spend less time on the phone and more time being productive.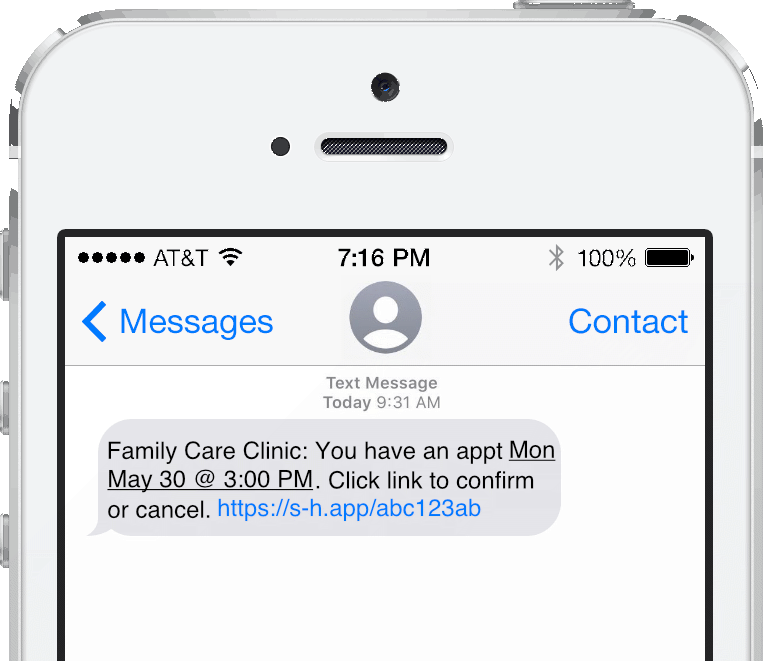 Automate Reminders
Our EHR integrations allow for the ability to automate appointment reminders without any staff intervention.
Contact Methods
Our platform reaches patients the way they want whether it's by SMS, phone or email.
Bi-directional
Easily allow patients to confirm, reschedule and or cancel their appointment directly from the reminder message.
With our EHR integrations you can see these appointment updates directly in your EHR and the Signal Health portal.
Improve Check-In
Easily remind patients of your check-in process e.g., Covid screening questions, bring medication list and updated insurance card etc...